Upstairs @ Thunder Road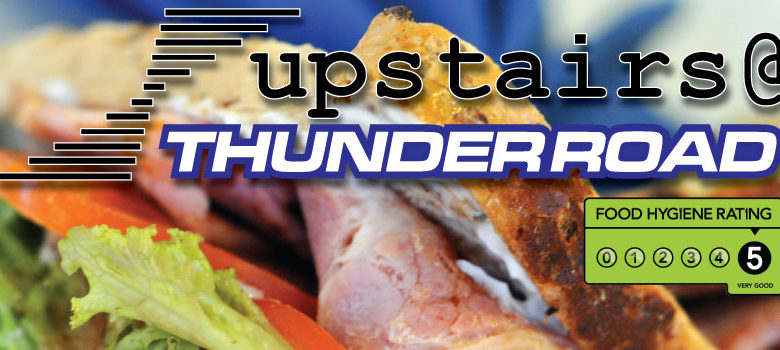 We aim to serve good quality, reasonably priced food to all of our customers as quickly and as friendly as possible. Whether it's a breakfast, snack or home made special we want you to enjoy each mouthfull!

Upstairs @ Thunder Road in Bridgend is a cafe that is modern and is a big hit with local bikers, but don't worry if you don't ride as the cafe is open to everyone. You'll expect to see the same high standards that we adopt in our showrooms, just check out some of the features:
- Fully Airconditioned
- 42" Plasma Television - showing all the latest MotoGp, WSB & BSB
- Disabled Access
- Daily Specials Board* - Great Home Cooked Food!
- Kids Menu
- Speciality Coffees
- Sofa Area
We now serve fresh soft ice cream this summer as well as a tasty range of milkshakes. Come on in and cool off!




If you contact the business please mention The Bridge Pages.
Submit an Entry
Warning!!! Warning!!! Cookies are disabled Warning!!! Warning!!!