The King's Head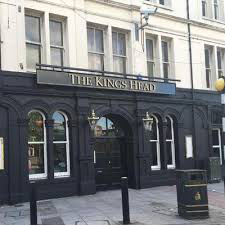 The Kings Head pub is a traditional irish pub located in the centre of Bridgend and offers food and drink and also comes highly recommended. The Kings Head provides a warm welcome.
If you contact the business please mention The Bridge Pages.
Opening Time
Closing Time
Mon
Tue
Wed
Thu
Fri
Sat
Sun
Submit an Entry
Warning!!! Warning!!! Cookies are disabled Warning!!! Warning!!!