Llangewydd Arms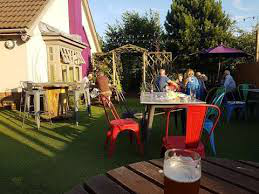 The Llangewydd Arms in Bridgend is a family and friendly community pub which comes highly recommended. Whether you're looking for a place to treat the kids or a venue for a special occasion its all covered for you at the Llangewydd arms.
If you contact the business please mention The Bridge Pages.
Opening Time
Closing Time
Mon
Tue
Wed
Thu
Fri
Sat
Sun
Submit an Entry
Warning!!! Warning!!! Cookies are disabled Warning!!! Warning!!!