Cherry Laurel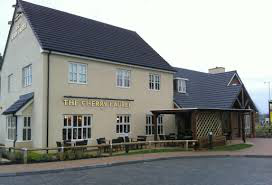 01656 645286
Cherry Laurel
Kingsway
Bridgend
CF31 3RY | Get Directions
Beautifully planted close to Bridgend is The Cherry Laurel. This is a cosy, welcoming, child-friendly pub. We can see it becoming a firm favourite for those of you who love your food and ales, with tonnes of great choice.
If you contact the business please mention The Bridge Pages.
Opening Time
Closing Time
Mon
Tue
Wed
Thu
Fri
Sat
Sun
Submit an Entry
Warning!!! Warning!!! Cookies are disabled Warning!!! Warning!!!