Bridgend-Freegle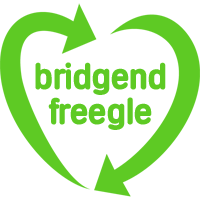 Don't throw it away – give it away on Freegle! You might not need that old sofa or wheelbarrow any more – but there might be someone just round the corner who does. Or if there's something you'd like, someone nearby might have one.
Lurking in sheds, attics and cupboards all over the UK are items that are too good to throw away, but are not loved or needed anymore. Freegle online groups can help!
There are 1,396,436 Freegle members in 370 reuse groups all over the UK - see photos of recently Freegled items and a live map of new messages.
If you contact the business please mention The Bridge Pages.
Submit an Entry
Warning!!! Warning!!! Cookies are disabled Warning!!! Warning!!!