TCRM Web Design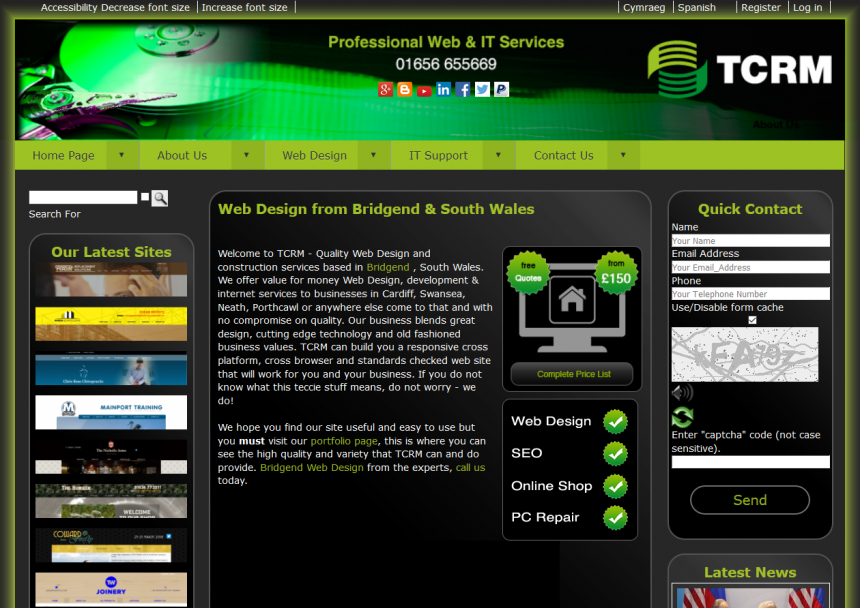 Quality web design and construction services based in Bridgend , South Wales. We offer value for money web design, development & internet services to businesses in Cardiff, Swansea, Neath, Porthcawl or anywhere else come to that and with no compromise on quality.
If you contact the business please mention The Bridge Pages.
Opening Time
Closing Time
Mon
Tue
Wed
Thu
Fri
Sat
Sun
Submit an Entry
Warning!!! Warning!!! Cookies are disabled Warning!!! Warning!!!